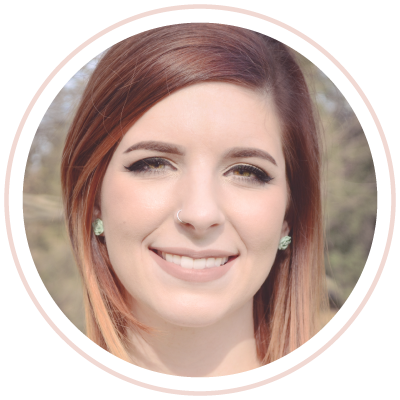 After years of fiddling around with my mom's home version of Photoshop, constantly editing my Myspace profile (I know…), and taking pretty much every art class offered at my high school, I realized my life's passion for all things design. This led to me earning my bachelor's degree in Design from UC Davis and beginning my career in graphic design doing chalk art, posters, advertisements, and illustrations for Whole Foods Market in Davis, as well as a variety freelance design opportunities. With a passion for perfection, I can turn any home-brewed,publisher-designed, word-document-written flyer or poster into a functional design that not only communicates a greater message, but engages the target audience.
When I'm not obsessing over new font choices and picking out color schemes, I'm practicing my hand-lettering, discovering new makeup techniques by my favorite bloggers, or hanging out with my husband and our new pup, Charlie.
I am eager to take on any project thrown my way and love a challenge so feel free to contact me about any design or hand-lettering needs. I would love to help you create something beautiful and meaningful for your next project!